Achari tinday recipe or stuffed achari teenday are simple to cook and give different taste to apple gourd vegetable or tinday ki sabzi. Addition of achar masala ingredients twist its tastes and enhances its flavour. When first time I tried these achari tinday, believe me they were so amazing. I really got adore to share this recipe on my blog. This teenday recipe or apple gourd recipe is mouth-watering yet easy to make. I hope you will enjoy this chat patte achari tinday sabzi recipe.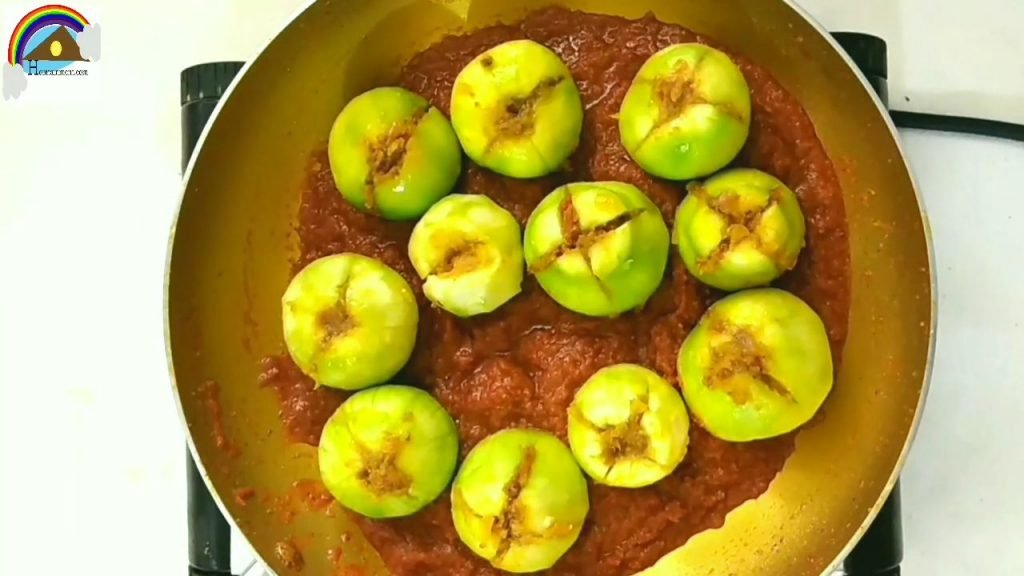 let's start achari tinday recipe
Masala bharay tinday that most people like and want to eat always turns out so delicious. Come on let's give it a tangy and spicy touch of achar. Here I am using achar masala ingredients and a little bit of real achar. so mouth watering. I have started releasing my saliva while writing this.
Let's start cooking. Oh, I mean have a look at recipe insight and what we need to start cooking this tantalizing dish of achar masala bharay tinday or achari tinday.
Preparation of achar masala:
Fenugreek seeds 1 tsp
Mustard seeds 1tsp
chilli flakes 1 tbsp
Fennel seeds 1 tsp
Coriander seeds 1 tsp
Black seeds 1tsp
Salt 1/2 tsp
For preparation of achar masala we need mostly the ingredients of achar masala except oil or vinegar. We have to take Fenugreek seeds, Mustard seeds, Fennel seeds, coriander seeds, black seeds as a whole without crushing it. We should clean them first by hand. So that there should be no stones or anything extra. you can wash them, then dry to free them from debris. Now after washing and cleaning dry roast on low flame for 3-5 min. Keep stirring. After this whole masala roast let it cool for 2-3 minutes and pour in your grinder. Very fine grinding is not recommended but it's up to your taste. I use this as a little granular. After grinding add chilli flakes, salt and mix. But if you have whole, round red chilies then add them in your mixer and keep it little flaked.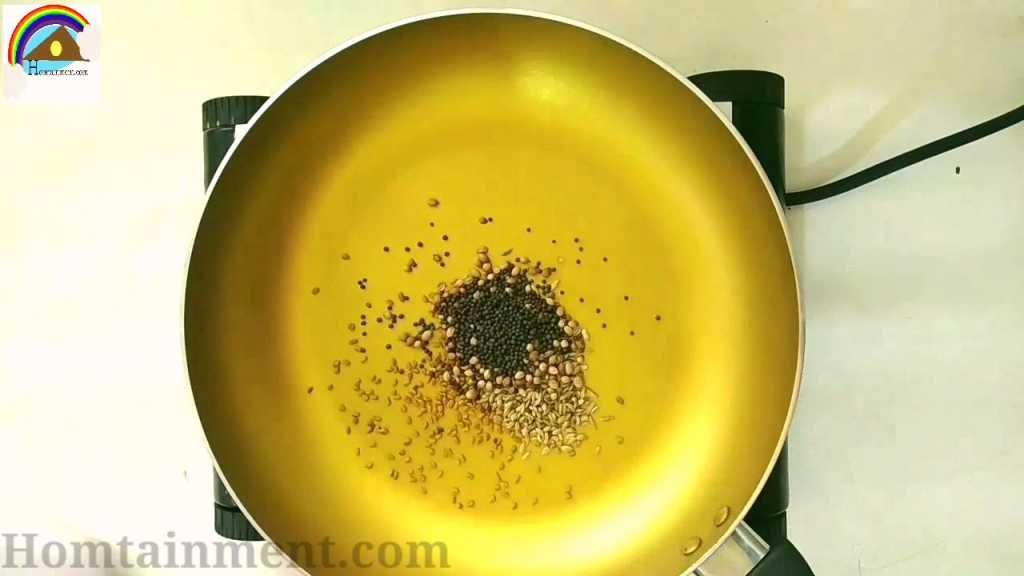 Preparation of filling for masala bharay tinday:
Onion chopped 1/4 cup
Ginger garlic paste 1 tbsp
Turmeric powder 1/2 tbsp
Salt to taste
Oil 3 tbsp
1 tsp Pickle chopped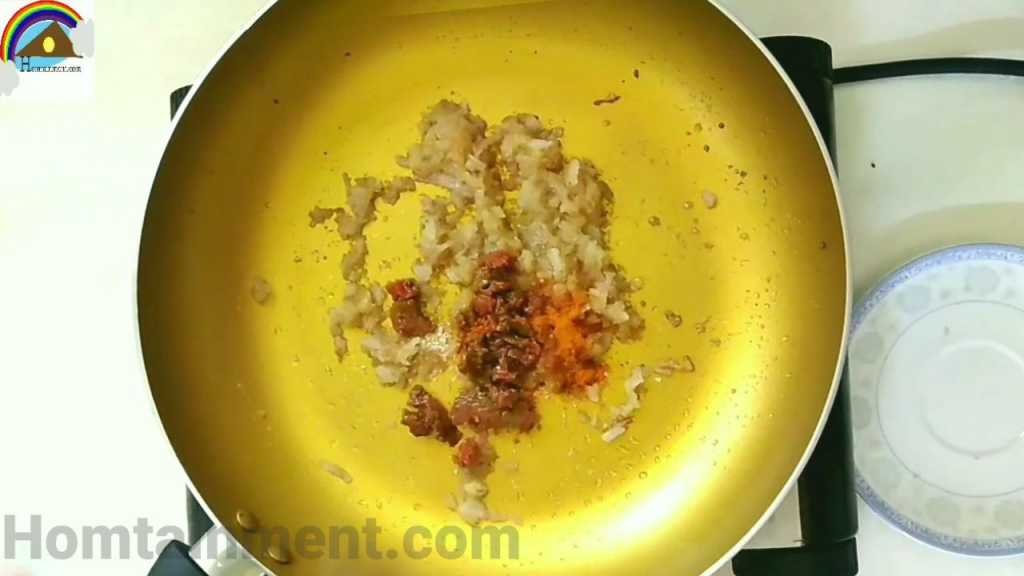 For making a filling aur bharwan masala we will take two medium size onions, chop it into very small pieces. Make ginger and garlic paste. For making ginger garlic paste grind 10 cloves of garlic and about 1 inch piece of peeled ginger. All this paste and chopped onion will not be used in this step. We will only use 1 tsp of paste and 2 tbsp of chopped onion. Rest will be used in making gravy.
For making the filling, take oil in a pan let it hot for 5 min then add onion 3 tbsp saute it till onion gets translucent on low flame. Then add 1 tbsp of ginger garlic paste and saute till colour gets golden. Add salt, chilli powder and chopped achar.
How to cut tinday ki sabzi for filling:
For this recipe we have to be a bit careful in cutting off teeday or apple gourds. We will not cut it into halves or quarters. Instead we make a plus sign on the lower portion of tinday and cut only half the length of each tinday or apple gourd. This is how we can fill up the achar masala and keep them off from mixing in the gravy. As a result you will get a good presentation.
Filling in apple gourd:
For filling, hold apple gourd one by one in your hand and press gently to open a little and fill with masala. You can use a knife for filling. Be careful not to press too tight so the apple gourd breaks. You can use your thumb to make some space.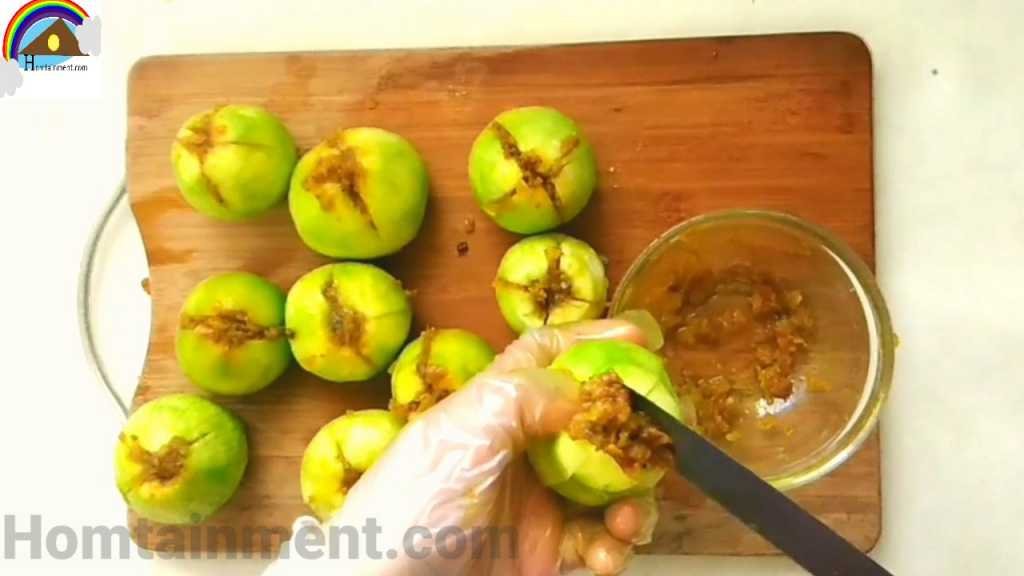 preparation of gravy:
4-5 tbsp Oil
1/2 tsp Salt
1/2 tsp Chili powder
1 tbsp Achar masala
Leftover of filling
Tomato puree 1 cup
Onion (sliced) 3/4 cup
Ginger garlic paste 1 tbsp
Paprika Powder 1 tbsp
turmeric powder 1 tsp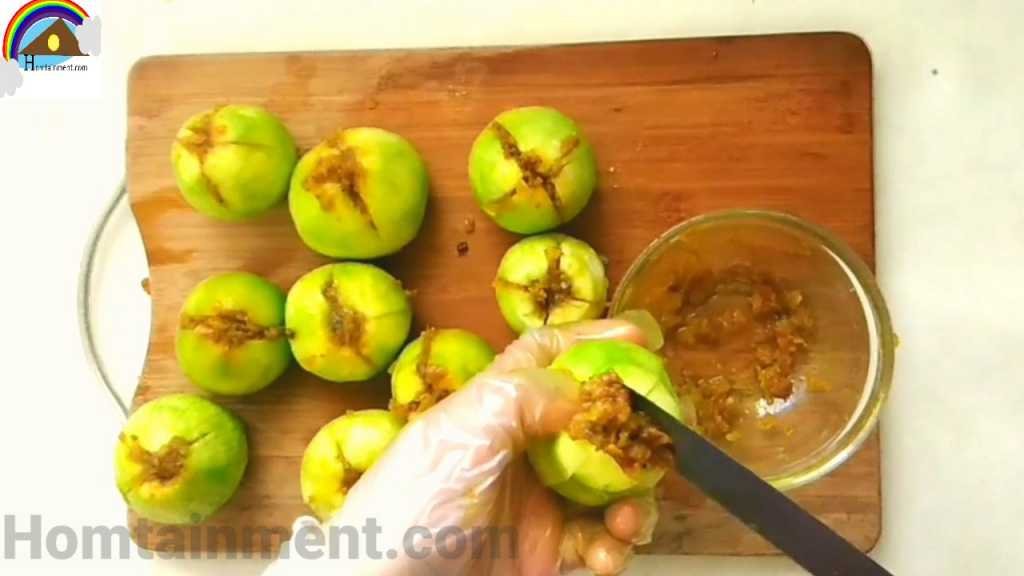 For making gravy take oil and add remaining chopped onion, saute and add 1tbsp (remaining) garlic and roast to make golden brown. At this stage add salt, turmeric powder, paprika powder and saute for 1 min. Now add one cup of chopped tomatoes. If you like more spice then add black pepper 1tbsp. My family don't like spice so I don't use it. Add any leftover filling masala in this gravy.
When water starts separating from tomato paste add freshly prepared achar masala powder. Cook it in medium flame for 10-12 min until oil separates. Add water and again cook for 15 min on low flame. Keep stirring occasionally.
Steam filled apple gourd or cooking tinday in gravy:
After 10 min place apple gourd in the gravy and cover the lid. Cook for 30-40 minutes on low flame so that the tinday gets softened.
Presentation suggestion of achari tinday:
When tinday gets a tender dish out and serve with lemon, Chopped green chillies fresh coriander. They give best taste with chapati.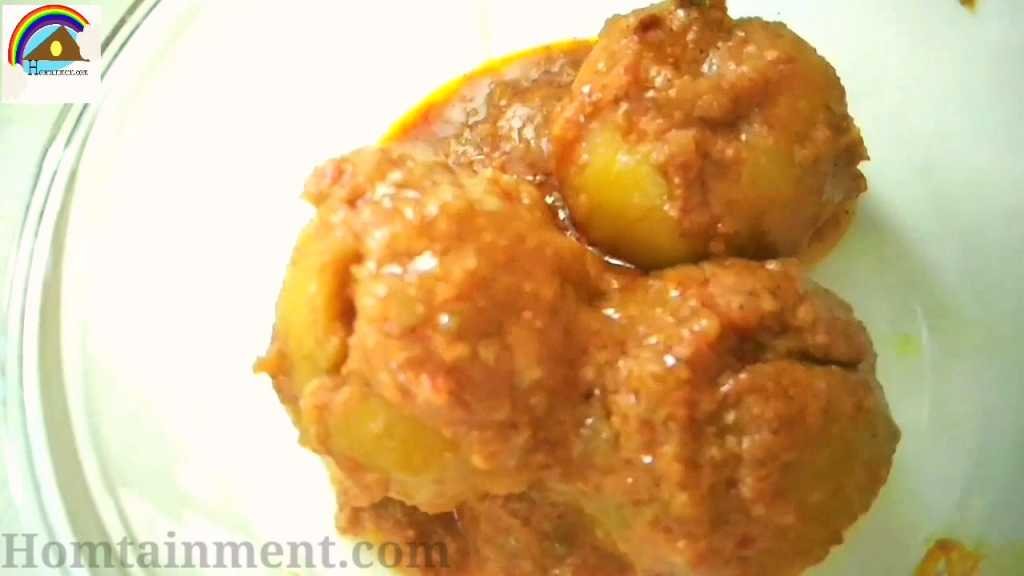 nutritional information of achari masala bhare tinday recipe:
TInday ki sabbzi is famous all over Pakistan. It is consumed in summer that it cools down the body due to its water content. Tinday do not produce heaviness to your stomach yet it provides a wide range of nutrition. Apple gourd widely used in Pakistan as curry, subzi, accompanied meat like chicken and mutton.
It has an immense range of nutrients like calcium, potassium, magnesium, manganese,phosphorus, Zinc and iron.
Range of vitamins als⅖D SCo present in this light weight fibrous food like vitamin A, B6 and E and relatively high in vitamin C. 100g of apple gourd contain about 30g of vitamin C. It also contains protein and very high fiber. 100 g of tinday gives only 86kcal.
All above mentioned nutritional values make it a good candidate for promoting weight loss. Since it is high in fiber and water content, It gives the stomach the signal of fullness for a longer period of time and reduces craving. This fibrous content stimulates elimination of body waste and prevents constipation.
Presence of Vitamin C, B6 and E give tinda sabzi good antioxidant and anti-inflammatory properties that help in improving our skin, hair and elimination of toxic chemicals. Calcium in apple gourd helps in making bones strong.
Achar masala bharay tinday recipe or achari tinday
Achar masala bharay tinday recipe or achari tinday is cool and perfect recipe for summer with tangy achar taste.
Ingredients
Ingredients for preparation of achar masala
1

tsp

Fenugreek seeds

whole

1

tsp

Mustard seeds

whole

1

tsp

Fennel seeds

whole

1

tsp

Coriander seeds

whole

1

tsp

Black seeds

whole

½

tsp

Salt

1

tbsp

chili flakes
Ingredientn for preparation of filling for masala bharay tinday
¼

cup

onion

chopped

1

tbsp

Gingeg garlic

paste

½

tbsp

Turmeric

powder

3

tbsp

Cooking oil

1

tbsp

Pickle

Chopped

⅓

Tsp

salt
How to cut tinday ki sabzi for filling:
500

Grams

Apple gourd or tinday or indian aquash
Ingredients for gravy preparation:
1

tbsp

Ginger garlic paste

1

tbsp

Paprika powder

1

tsp

Turmeric powder

¾

Cup

Onion

Chopped

1

Cup

Tomatoes puree

½

tsp

Chilli powder

½

tsptsp

Salt

3

tbsp

Achar masala

Leftover filling

2

Cup

water
Instructions
Video
you can find more tinday recipes on my other blog.

Please leave your comment below and rate our recipe. This will help us to improve. Your Email address will not be shared publicly.
If you liked this article, then please subscribe to our YouTube Channel for more video recipes. You can also find us on Twitter and Facebook.