Beef Chapli Kababs are super delicious and irresistiable appitizer for dinner or lunch. Traditionally people of Peshawer take beef chapli kabab at breakfast with fried onions and tomatoes. It is most popular street food in Khyber Pakhtunkhwa.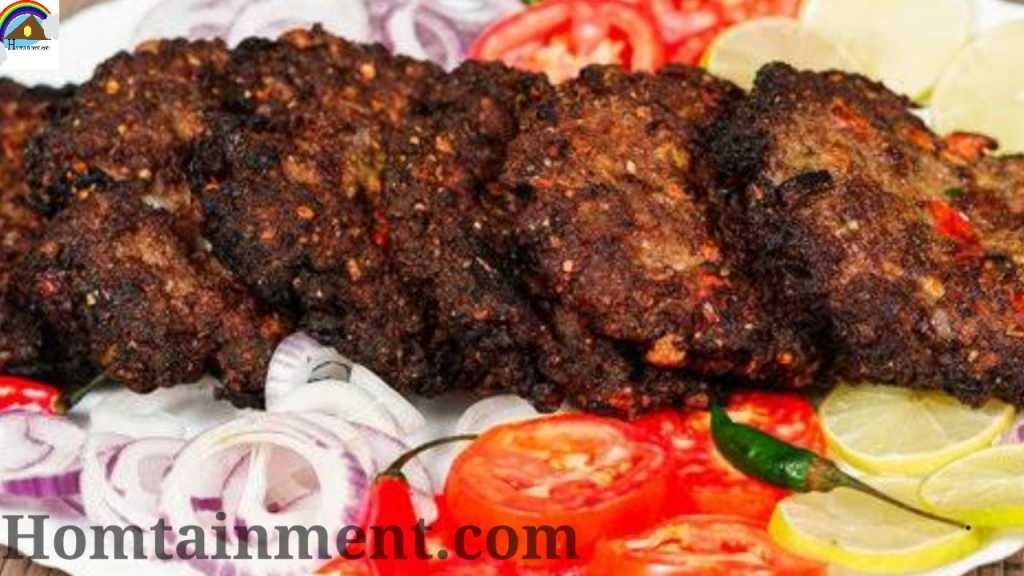 The origin of chapli kababs is Peshawer, Khyber Pakhtunkhwa, Pakistan. They get their popularity throughout the country and become the most popular street food. Its popularity crosses borders and reaches India, Bangladesh and the Middle East.
It is also famous street food in Afghanistan because pashto culture is dominant here too. Here they are called Afghani chapli kababs. They serve them with onion tomatoes on Afghani naan.
This combination is always scrumptious for me!
They add scrambl egg in mince mixture along with, spices, onion, ginger-garlic paste and tomatoes.
Why called Chapli kabab?
The word chapli is derived from the Pashto word "chaprikh" which means flatten. These kababs usually flatten on a cooking pan and then deep-fried in animal fats. These are large and cook with marinated mince.
what are different names of chapli kababs?
Other names of are kachay qeema ke kabab or Peshawari chapli kebab or Afghani chapli kabobs. Sometimes they spell like chapli kebab. All use the same ingredients with some difference, based on your taste priority.
In some recipes of chapli kabab, people use wheat flour, scrambled egg, pomegranate seeds, carom seeds, fennel seeds and whole spice powder gram masala powder. They are optional ingredients and you can control their presence and quantity according to taste. While the basic recipe remains the same.
Variations of chapli kababs recipe:
These chapli kebabs can be prepared with ground beef or beef mince, chicken mince, mutton mince and even potato chapli kabab. In authentic recipe, we always use ground beef.
How to make perfect chapli kabab at home?
In street shops(dhabas) and restaurants people use to marinate ground beef season with ground cumin, coriander, red chili flakes, salt, maize or wheat flour and pomegranate seeds along with chopped vegetables mainly onions, green chilies, calintro and ginger-garlic paste. We can use these same ingredients and perfect quantities at home to get same great taste.
I am sharing my tested homemade chapli kabab recipe with some tips. So that you can make them easily and quickly. Herebin this recipe I am not using egg so if you don't want to use eggs even then you can enjoy this super delicious recipe.
Why chapli kababs break during frying?
After testing so many recipes and making so many experiments I concluded following remedies to this problem.
Beef mince should have 20% to 30% fat content.
Beef mince should not gound very fine.
Only one round from minceing machine with lager blade will make perfect mince.
You should drain maximum water from mince. It must be almost dry.
Mixing and kneading along with seasoning is the key for perfect eggless recipe. It will make mince mixture sticky and lessen the time of marination.
Drain water from chopped onions and then add in the mixture.
Don't leave mixture after adding fresh chopped tomatoes.
In chicken or vegetable chapli kabab recipes use eggs as binding agent.
Ingredients for chapli kabab: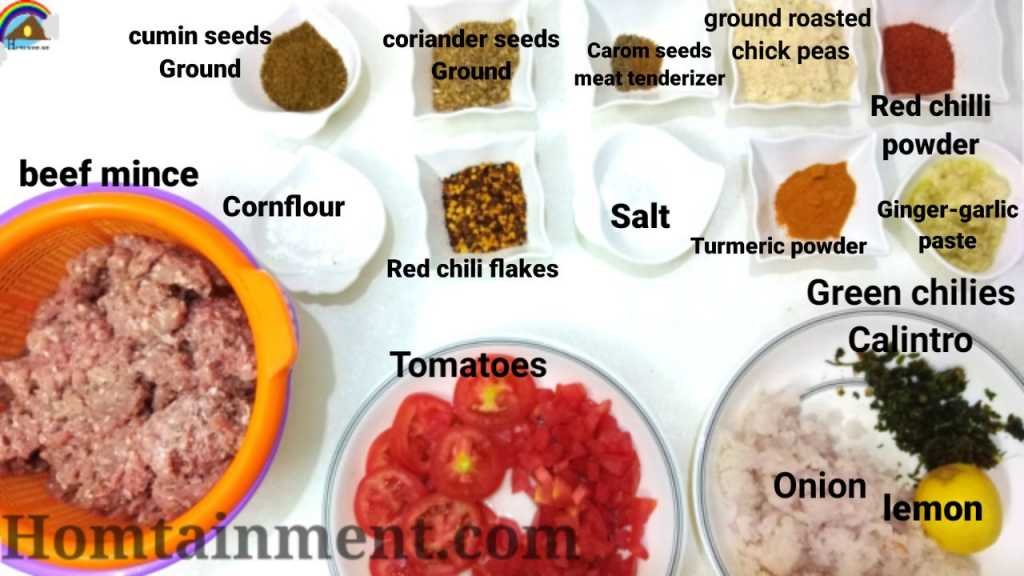 Mince:
Mince is the basic ingredient in making chapli kabab. In this recipe I am using beef mince which is not very finely ground and have 30% fat in it. I drain maximum water from it and then knead with salt for atleast 10 minutes.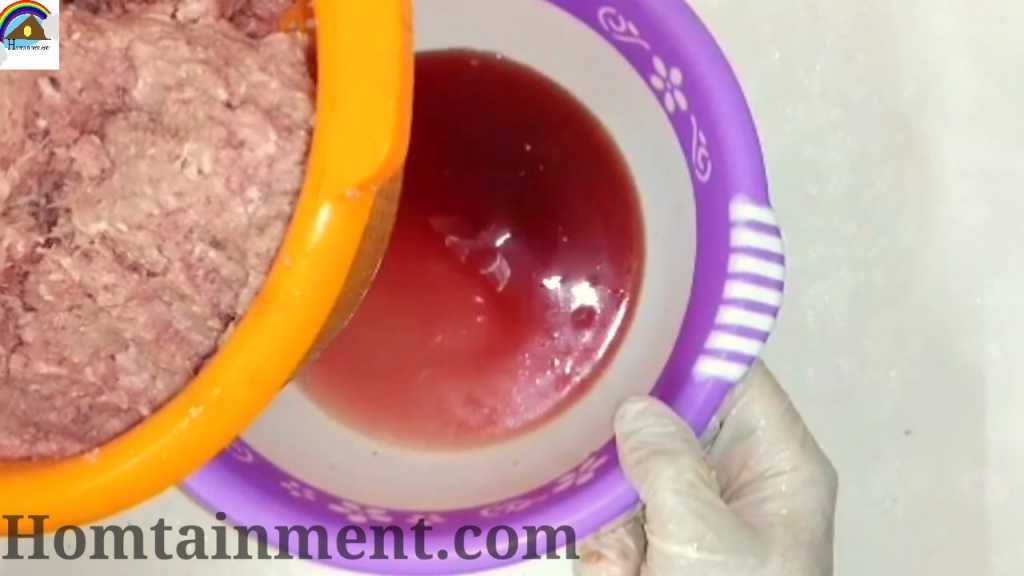 Cornflour or cornmeal:
Addition of flour is important ingredient in authentic recipe. This will give gritty and Crispy taste to chapli kabab. Here in this recipe I am using cornflour and you can substitute it with cornmeal, wheat flour and even gram flour. Cornmeal is almost same. Cornmeal has more fat content and more granular then cornflour.
Authentic recipe uses cornmeal. If you want to use wheat flour or gram flour then you must dry roast them before adding to the recipe. Both these flour has strong taste and dry roasting with reduce their taste and moisture content. some people also consider flour as binding agent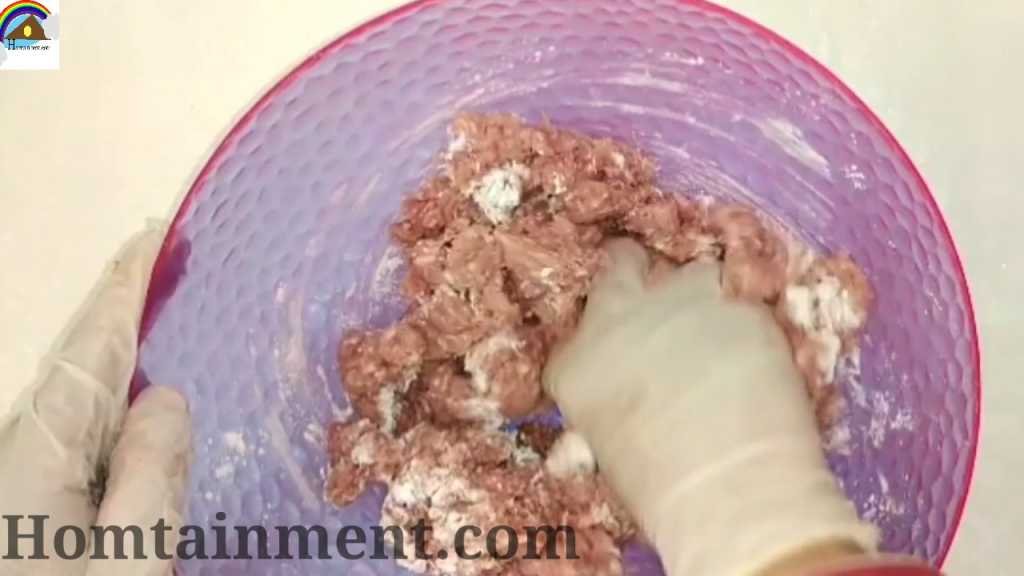 After addition of cornflour in beef mince, complete mixing and kneading for 5 min is also important.
Seasoning for beef chapli kabab recipe:
seasoning includes Red Chilli Powder, turmeric powder, red chilli flakes, ground coriander powder, gound cumin powder, carum seeds, meat tendrizer or kachri powder, pomegranate seeds( optional) ground roasted bangal grams or roasted chickpeas and black peppercorn powder.
Always use 2 to 3 pulse of grinder for granular grinding. We don't need very fine powder specially cumin seeds and coriander seeds and pomegranate seeds(anardana). In fact coriander seeds are signature ingredient in Peshaweri chapli kababs and Afghani chapli kababs. These seeds look so tempting in chapli kabab presentation along with tomatoesandonion chunks.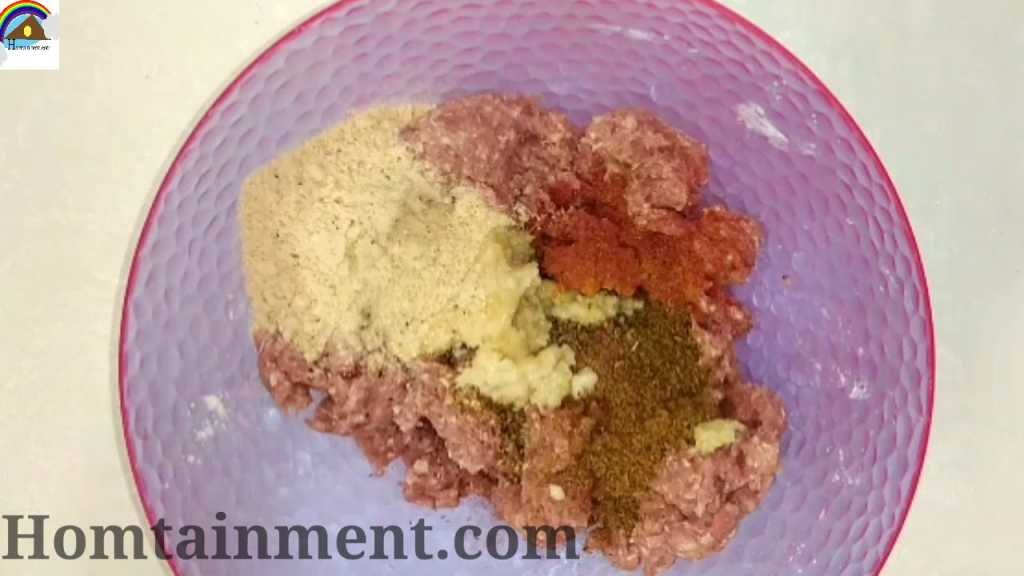 After seasoning mix all ingredients thoroughly and let is rest for 30 min.
I am skipping this ingredient as its Hard to check and my kids don't like it. As a substitute I am using lemon juice to give beef chapli kabab recipe tangy flavour.
Vegetables:
Most of the time used in making this beef mince recipe is consumed in cutting of vegetables. I always prefer to prepare and freeze these ingredients in a batch ahead of time. These simple ingredients can be usedin many Pakistani and Indian cuisines. This helps alot in saving my cooking time.
We will use Ginger and garlic in the paste form.
We will use chopped green chillies and chopped green calintro. You can adjust the quantity of green chillies according to their hotness. These green chillies can make kababs super hot.
In chapli kabab recipe we will use chopped and drained onion to minimize water content in chapli kabab dough mixture after marination.
We are using lemon juice here for tangy flavour. But if you are using pomegranate seeds too equalize their quantity to half half.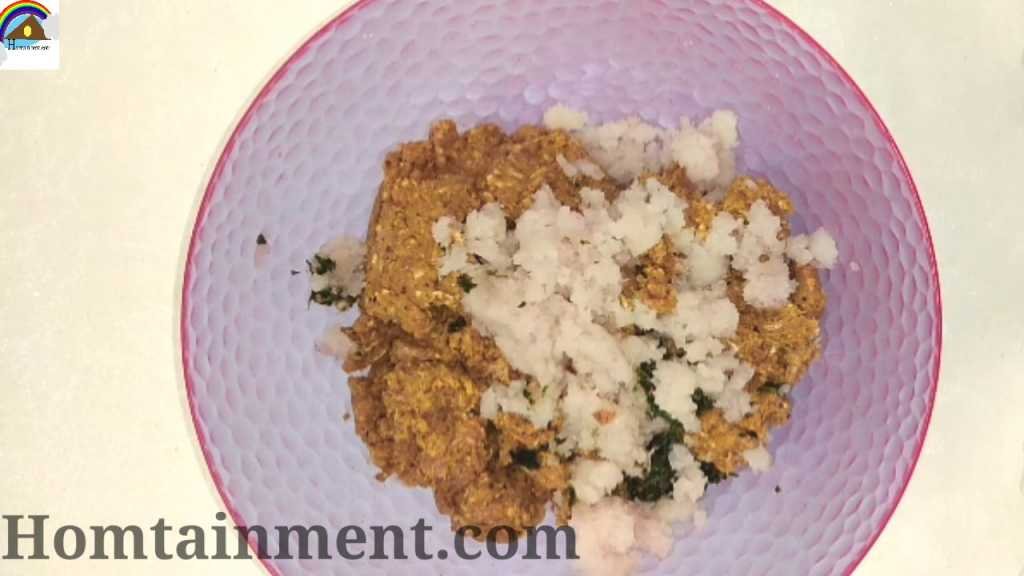 We use fresh organic tomatoes finely chopped at the end just before frying. In this way the dough will remain firm and beef kababs will not break During frying.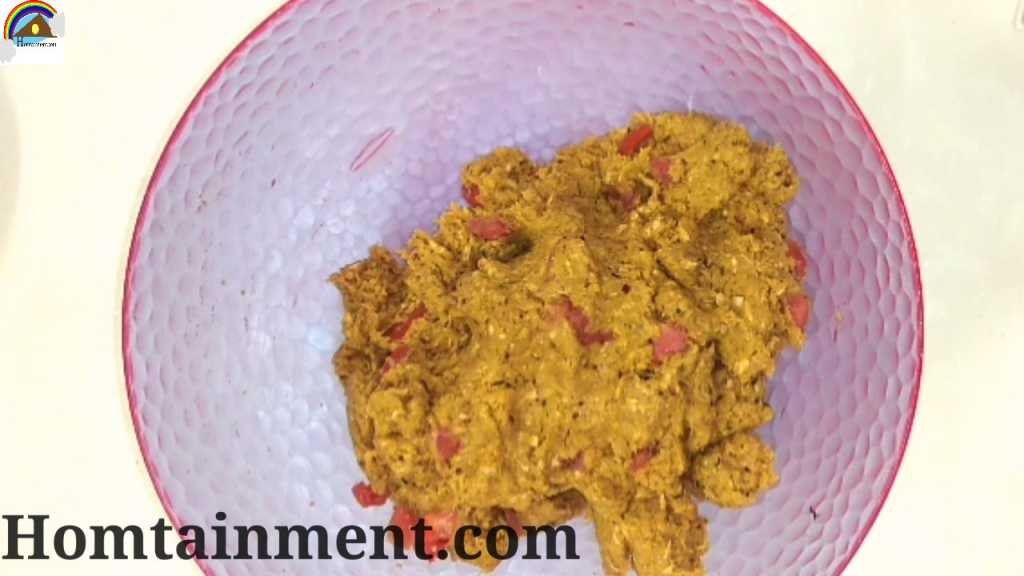 Serving of chapli kabab with tomatoes and onions.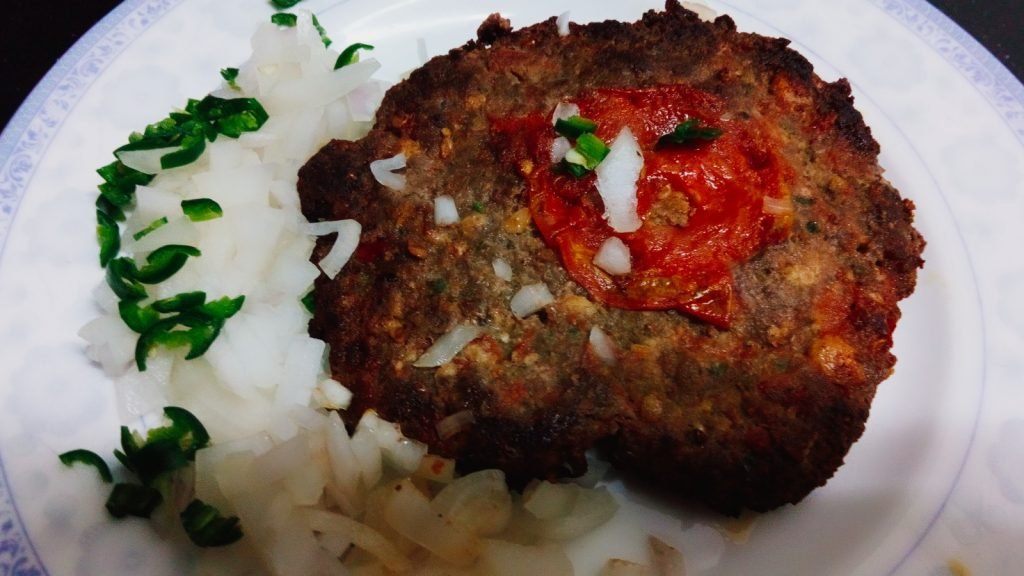 If you liked this article, then please subscribe to our YouTube Channel for more video recipes. You can also find us on Twitter and Facebook.
Beef Chapli Kabab recipe eggless
Beef chapli kabab recipe eggless is real and best without any egg addition. It can consumed easily without any egg yet no compromise 9n flavour.
Equipment
Mixing bowl

Griddle

frying pan
Ingredients
500

grams

Beef (mince)

ground

200

g

Onion

chopped medium

2

tbsp

Ginger-Garlic

paste

2

P

Tomatoes

1 slices 1 chopped

2

tbsp

Roasted bangle gram powder

1

tsp

black pepercorn powder

2

tbsp

Red chili flacks

2

tbsp

Dry coriander

ground

3

tbsp

Cornflour

1

tbsp

Red chili powder

1

tsp

Turmeric powder

2

tbsp

Cumin

ground

2

tbsp

Lemon juice

3

P

Green chillies

chopped

2

tbsp

Green coriander

chopped

½

tsp

Carom seeds

Ajwain

½

tsp

Meat tendrizer

Kachri powder

1½

tsp

salt
Video
Notes
Please don't turn the sides untill completely cook from one side otherwise they will break. 
While cooking flame should be low so that mince can cook throughly. 
Checkout other beef Recipes:
Beef Nargisi koftey curry recipe