Homemade chicken nuggets are perfect for kids lunch boxes and as snacks with tea. we can prepare it for toddlers. Making chicken nuggets at home from ground chicken was never so easy and we always have to buy them. Homemade chicken nuggets are healthy and we can always prepare them with quality ingredients. It can be graded as the best chicken breast recipe. Here I am sharing a perfect recipe to make this all-time favourite snack so easy to cook yet never compromise on its taste.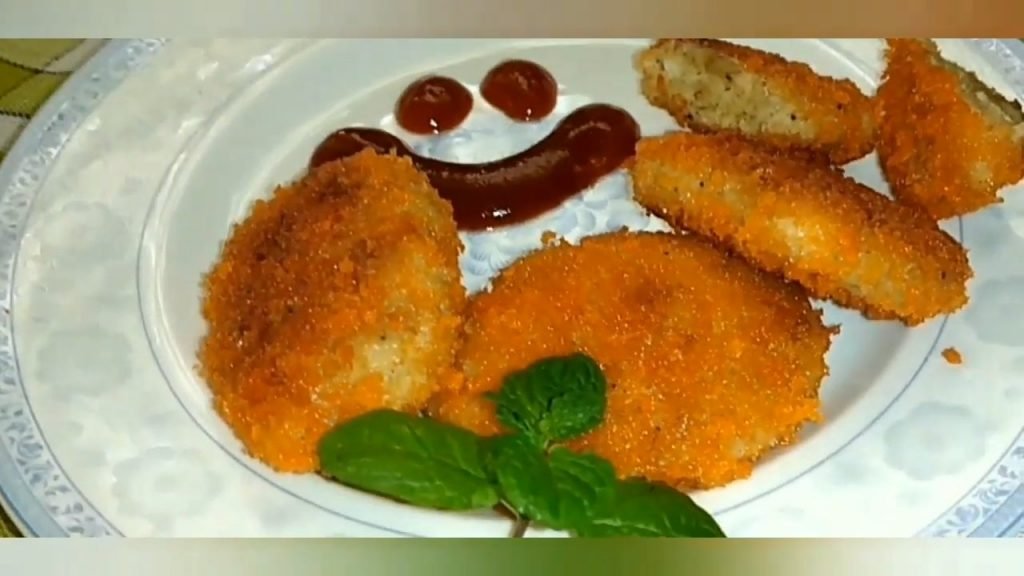 How to make chicken nuggets
Mix all ground chicken, spices and egg.
Make crumbs out of slices.
Add bread slices crumbs into the mixture and knead all the ingredients to mix and let it stay for 30 to 40 min to set.
Now make shapes mostly they are rectangle, out the mixture.
coat all these prepared nuggets with dry bread crumbs and here at this stage, you can freeze for later or shallow fry immediately.
Add 3 tbsp of oil in the pan and fry both sides for about 5-7 minutes each and servehot with ketchup or sauce.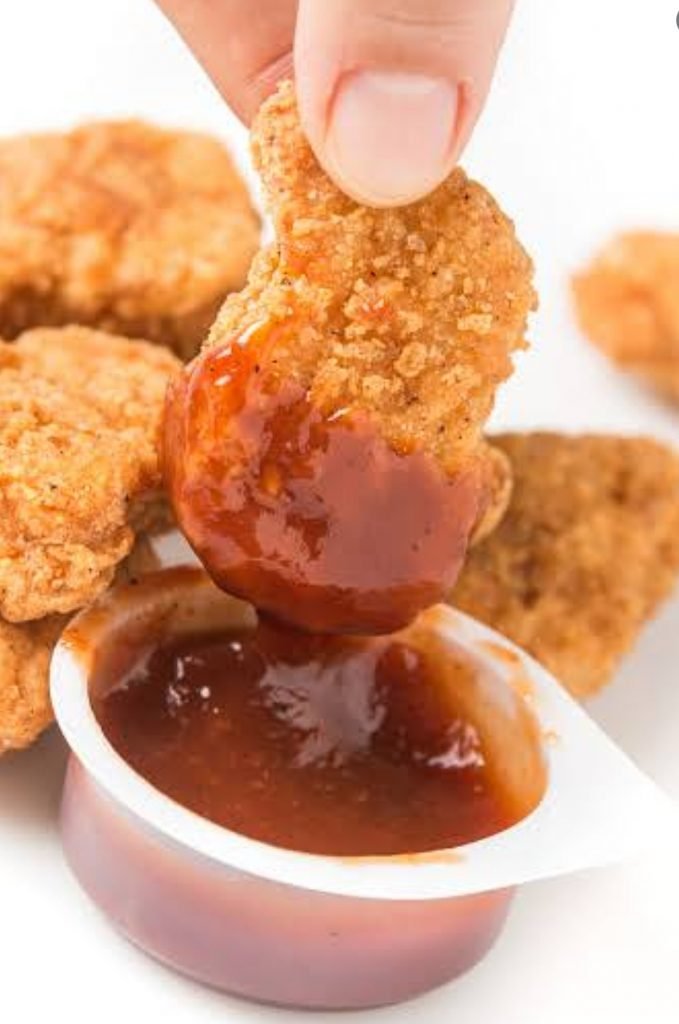 How to freeze homemade chicken nuggets?
How to freeze uncooked chicken nuggets?
We can freeze uncooked chicken nuggets after mixing all ingredients of chicken nuggets, then make their shapes and then coat with bread crumbs. We don't need to cook or frying chicken nuggets before freezing.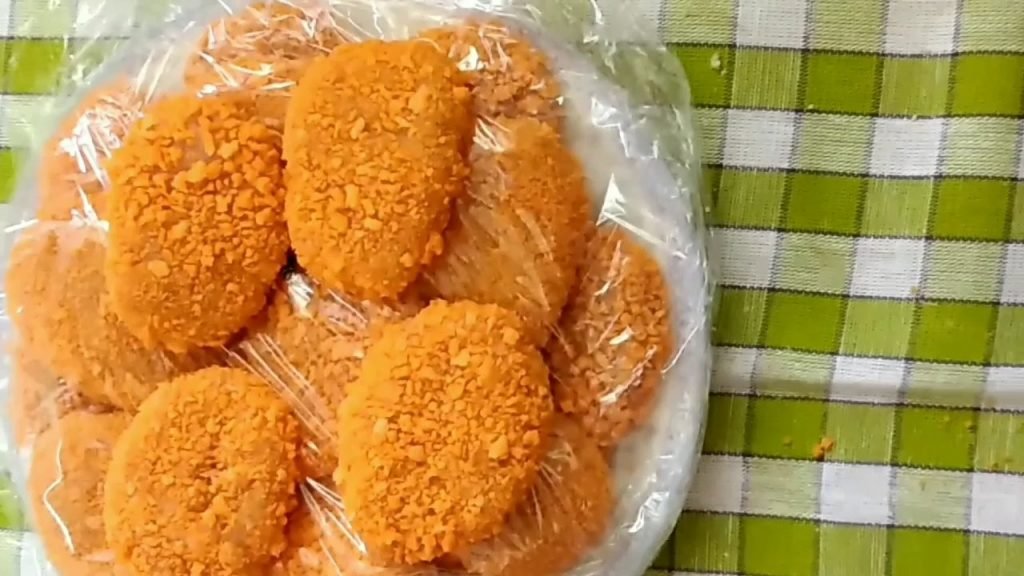 How do you keep chicken nuggets in freezer?
We should stack these uncooked chicken nuggets between layers of plastic so they won't stick to one on other. Whey they freeze you can place them in plastic bag for upto 3 months in freezer.
Can I freeze cooked homemade chicken nuggets?
Well the answer is yes you can freeze cooked chicken nuggets for upto one week in our freezer and serve at any time after reheating in a pan or in microwave.
Reheating frozen homemade chicken nuggets.
Method 1: Frying Just remove homemade uncooked chicken nuggets from freezer and place over the frying pan with one tbsp of oil and let them cook on low flame for 10 to 15 minutes.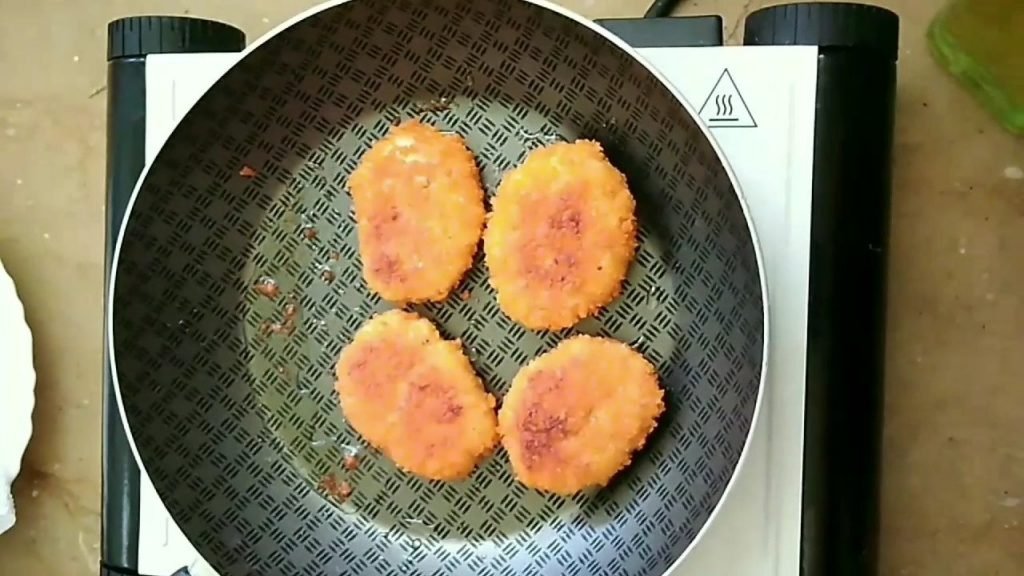 Method 2: baking Place chicken nuggets in a plate and place them in microwave or oven for 15 minutes on low heat. We can spray oil on them before baking. We can greese the plate with1 tbsp of butter or cooking oil.
Frozen nuggets take 5-7 minutes more cooking time then fresh or thawed nuggets.
Homemade Chicken nuggets Ingredients:
Ingredients include ground breast of chicken. Chicken should be freshly and finely ground chicken breast. If you wash it after grinding let it drain completely but washing before grinding is a better choice.
In this recipe of homemade chicken nuggets, I use the shallow fry method to cook. So oil is also an important ingredient along with spices like garlic powder, black pepper powder, Red chilli powder, Salt, cornflour.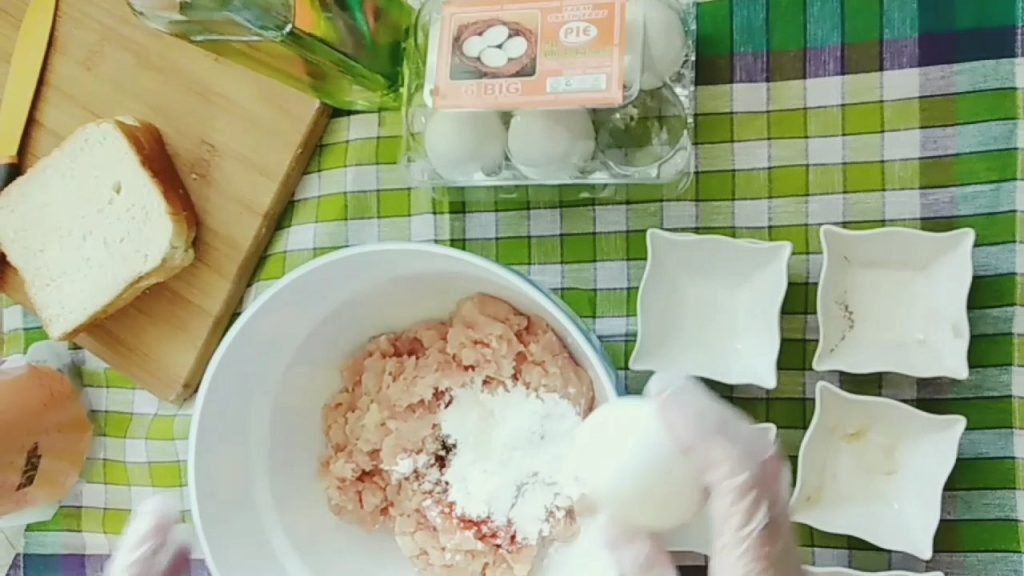 Bread slices in crumbs form for coating and also as mixing ingredient. We remove solid parts of bread slices or you can say its walls before addition in chicken mince. We can make these crumbs with knife and hands or use chapper. Both are fine choices. I usually do this with hands easily. For coating I am using market bought bread crumbs.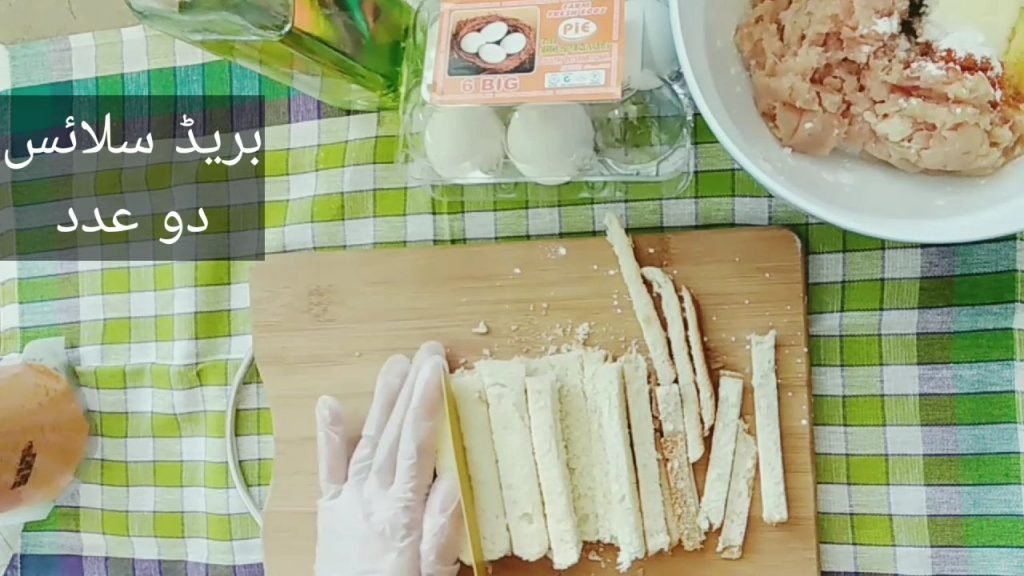 Another ingredient is medium sized egg. It should be fresh and always break it in separate container separate container so if it is spoil we can garbage it and our whole mixture won't spoil. Egg help in binding all ingredients together while cooking.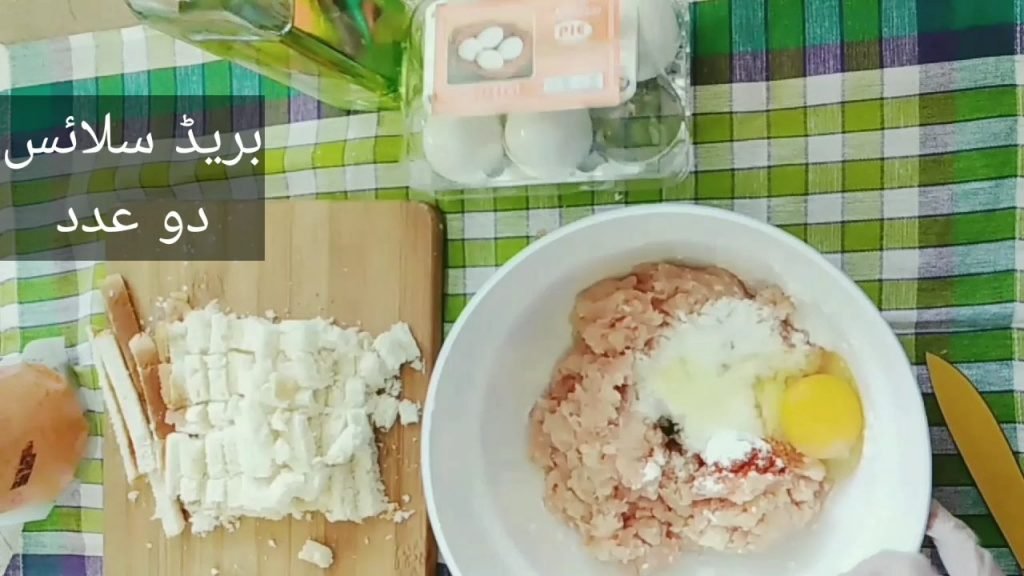 Before making shapes of nuggets there is an important step of through mixing of all the ingredients. Knead them like a dough for two three minutes or use chopper to complete mixing.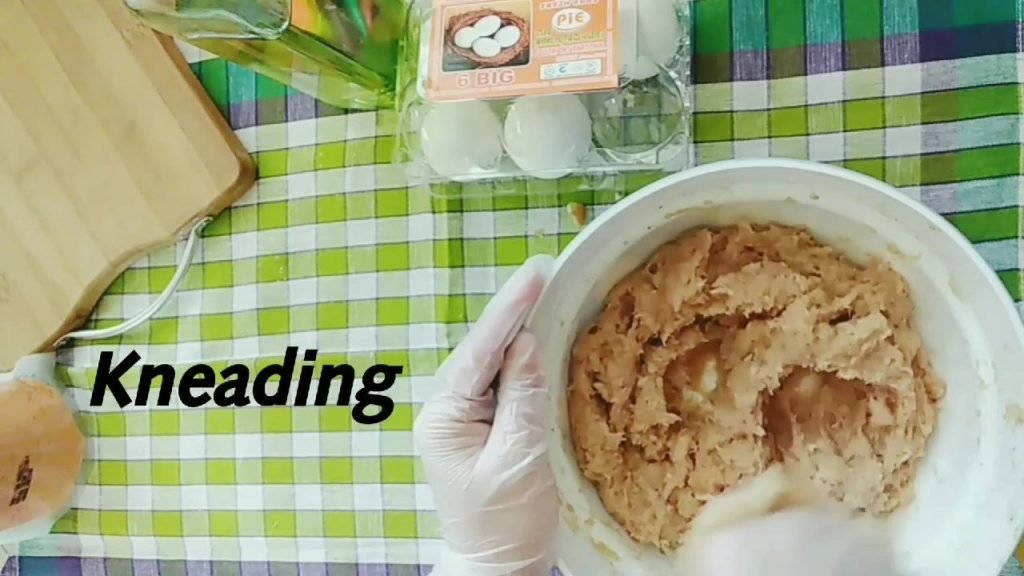 Then cover and let it rest for about half an hour at room temperature but if it is too hot place it in refrigerator to avoid spoilage.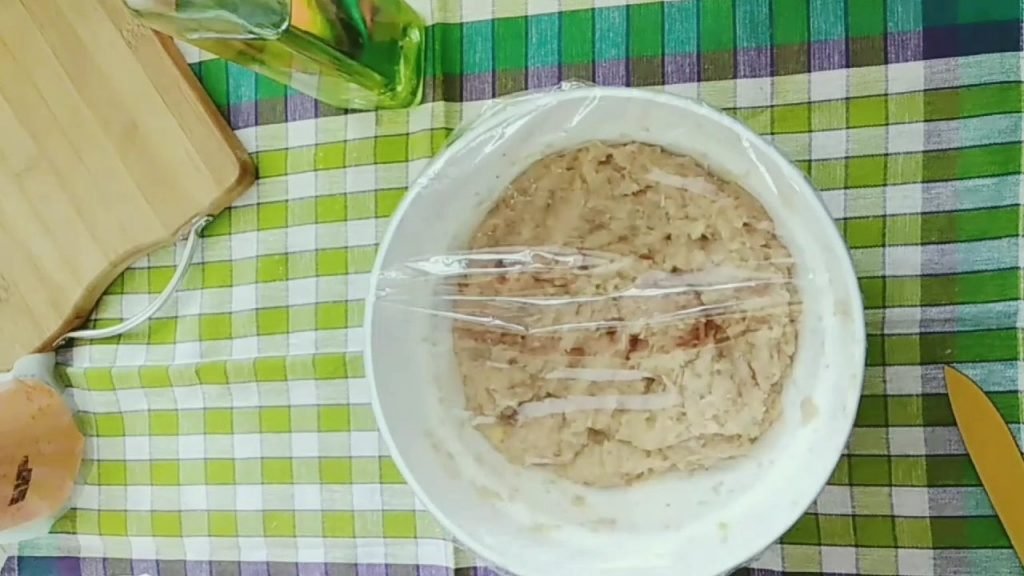 Making of nuggets:
After half an hour make medium size or say fun sized nuggets. We can meke any shape. If we making it for kids animal shape or any other shape if their choice can be made. If ypu find mixture too sticky. We can grease our hand with little drops of oil that will ease the making process. After shapping coat with dry bread crumbs. Add quarter teaspoon of salt to breadcrumbs to make it tastier. If you are making layers on plate make sure to place plastic wrap sheets so while freezing they won't stick to each other.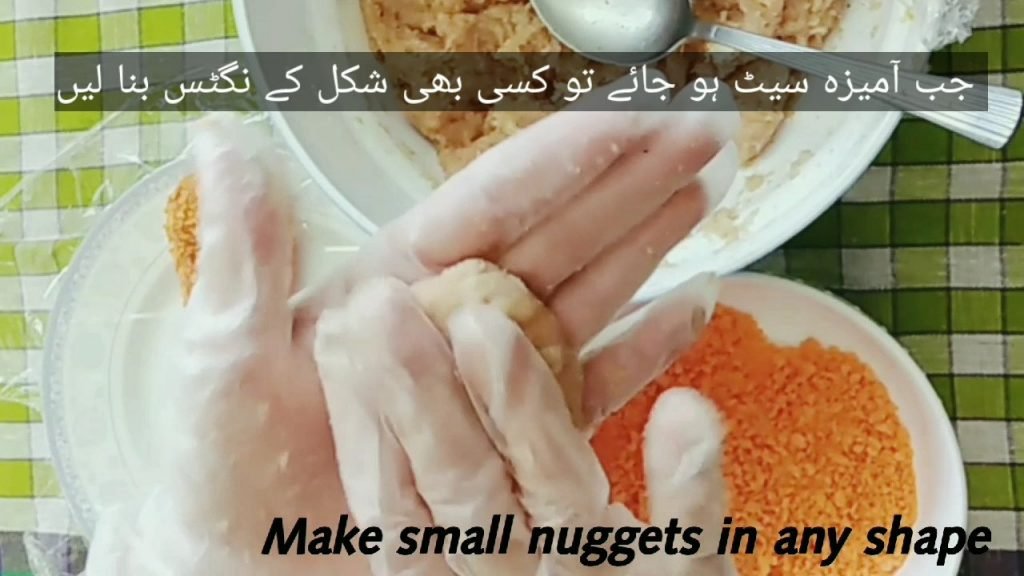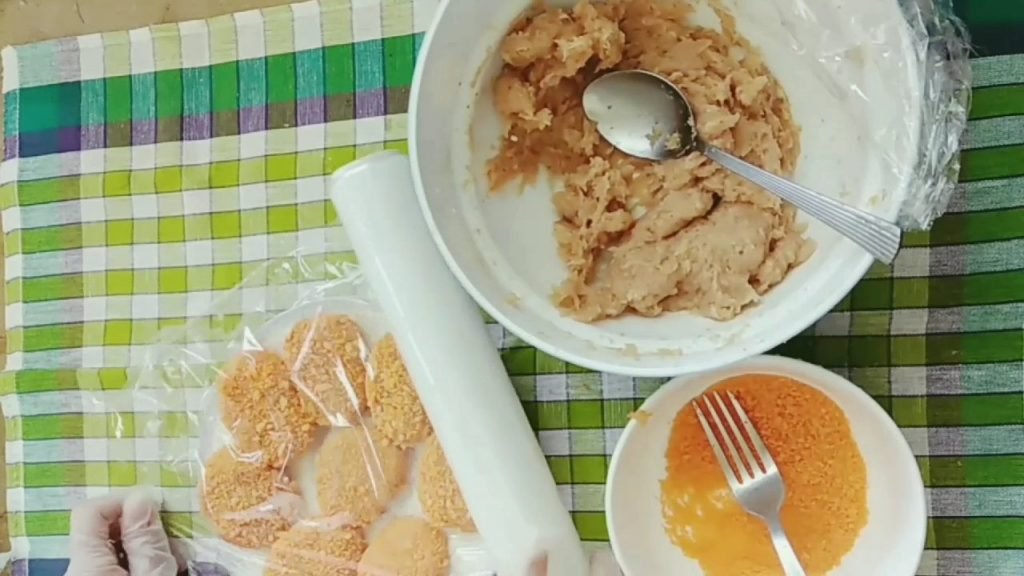 How to cook chicken nuggets in a frying pan:
We same method of frying for freeze or freshly prepared nuggets but freeze nuggets will take 10 minutes more for cooking. We shallow fry them. Deep frying is not a good option. Take 3 tbsp of oil in your frying pan and let it hot on low flame. When iil gets medium hot add your nuggets according to size so they won't over crowded. And fry them from both sides for 5-10 minutes each. Keep the flame low to medium in all process otherwise your nuggets will burn and nobody likes burnt nuggets.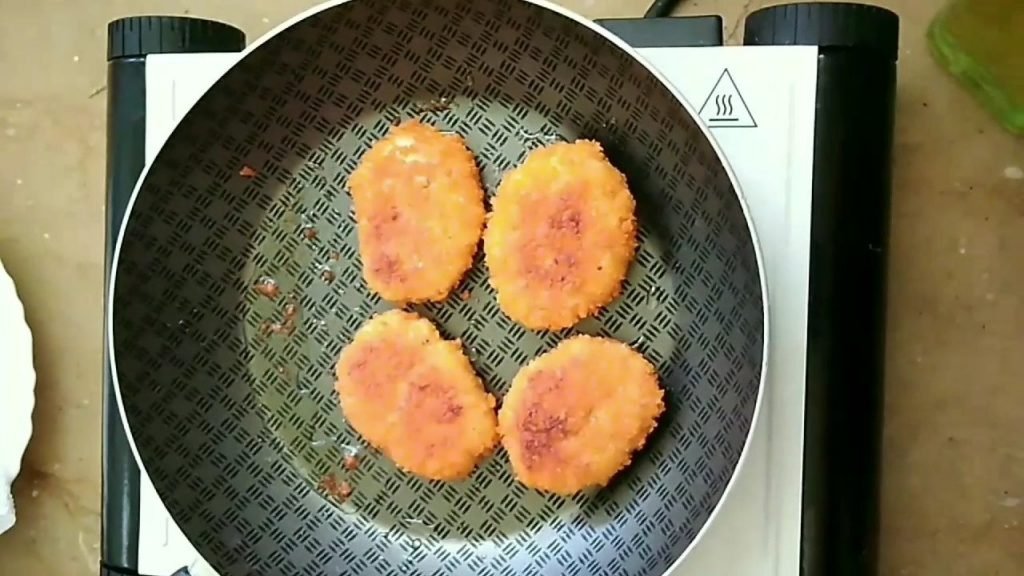 One important thing is keep yourself safe from burning and should practice all precautionary measures before cooking. Happy cooking! Cheers
Homemade chicken nuggets fried
Making chicken nuggets at home from ground chicken was never so easy. Just grab lean chicken breastt m8x spic, egg and bread and here you go. Perfect nuggets are ready.
Ingredients
500

g

chicken brest

boneless

2

p

bread slices

1

tsp

salt

1/4

tsp

red chillie powder

1

tsp

black peppercorn powder

1

cup

bread crumbs

coating

1/2

cup

oil

as required for frying

1

tbsp

corn flour

1

p

egg

medium

1/4

tsp

sugar
Video
Notes
Always use low flame for cooking. 
Try to use non stick pan to consume less oil.
When storing keep plastic sheet between layers so they won't stick to onanther.
If dough is sticky use some water or oil lubrication when making shapes of nuggets.
How much calories in Homemade Chicken Nuggets:
This recipe yields 24 nuggets that equals to 12 servings.One serving of these fried homemade Chicken nuggets contains 96 calories. These are good source of protein calcium and iron.If you consume one serving you will get 10g grams of protein and a person with everage body weight of about needs 70 to 80 grams of protein. Addition of bread slice make them source of carbohydrates and egg is additional source of protein and many minerals. All these ingredients make nuggets healthy snacks for kids and adults.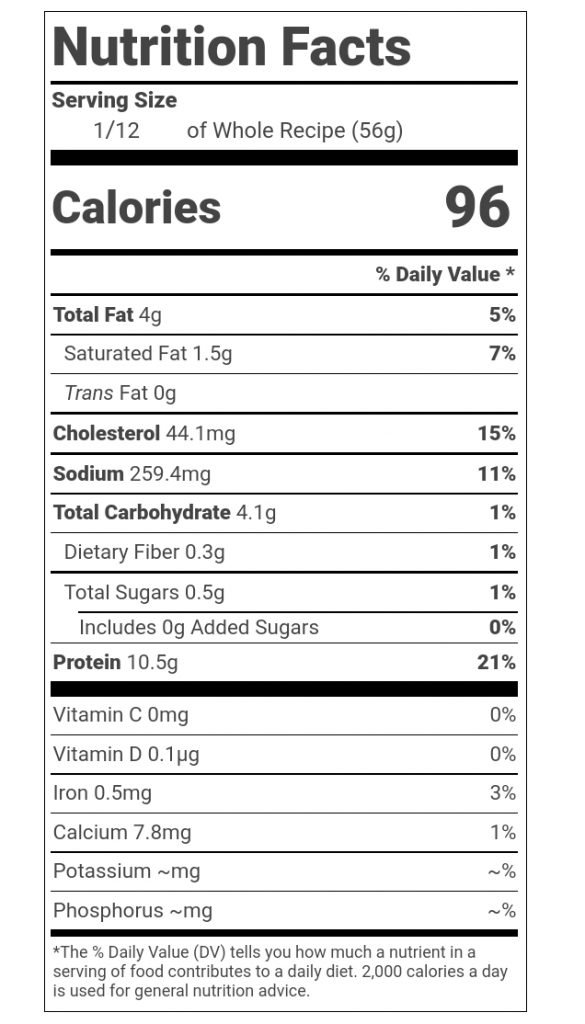 If you liked this article, then please subscribe to our YouTube Channel for more video recipes. You can also find us on Twitter and Facebook.
You may also like: