Mexican corn rice is one of best mexican rice recipes. The dish is usually referred as Mexican arroz. Arroz means rice or called arroz rojo means red rice in Mexico. Arroz rojo is simple rice cooked with tomatoes, garlic and broth.
Mexican rice also known as Spanish rice just because Spanish people bring rice to Mexico. Mexican people cook rice in their way by adding broth, garlic and tomatoes in rice after saute then with fats.
Here i am sharing Mexican rice variation with chicken, beans, corn and green Peas alone with tomatoes and garlic Rice.
Lets start step by step recipe on how to cook Mexican Rice with corn, chicken, beans, and green Peas. If you already Prepared or boiled vegetables, it can be Prepared in 40 min Only. We can call it Instant Pot Mexican rice.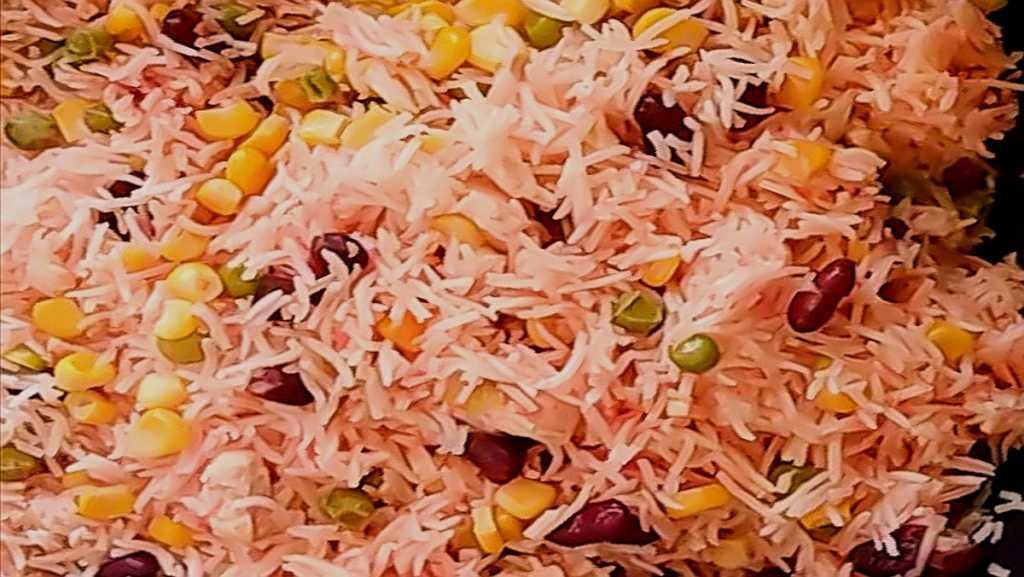 How to make Mexican rice?
It is so mexican rice recipe. We can make instant pot mexican rice even easier if we boil corn, peas, and red beans in advance and freeze. We should avoid over boiling so they can not lose their shape while cooking with rice. Addition of salt while boiling makes its taste better. Addition of sugar let these ingredients to retain their colour. We should add salt when boiling to improve taste.
Wash rice thoroughly at least 3 times to remove extra starch and dust to prevent them from sticking with each other. We should saute rice for 5 minutes this will increase the rice aroma.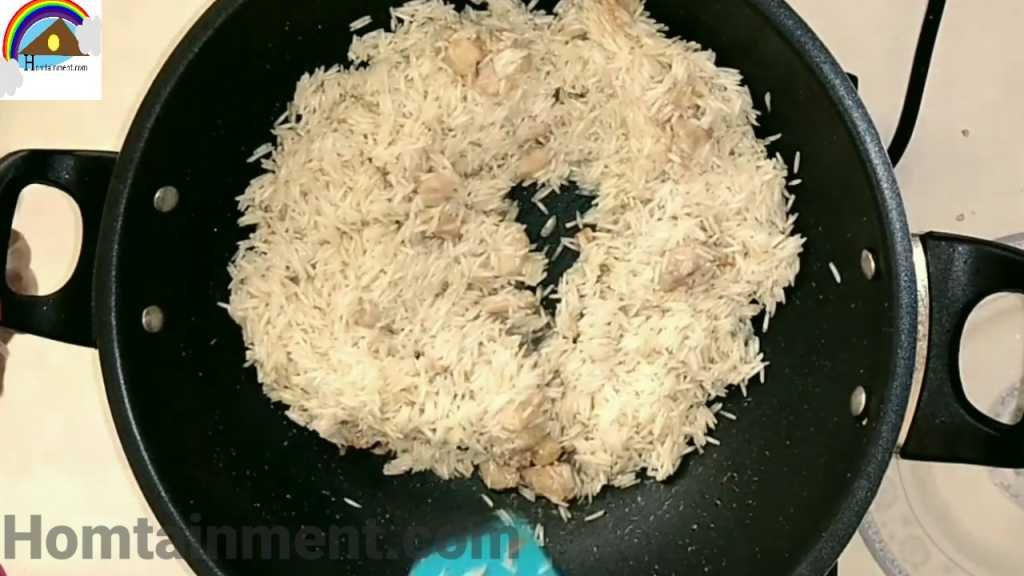 Buying tomato Puree from the market is easy but it can never compete with homemade tomato Puree both in freshness and nutrition.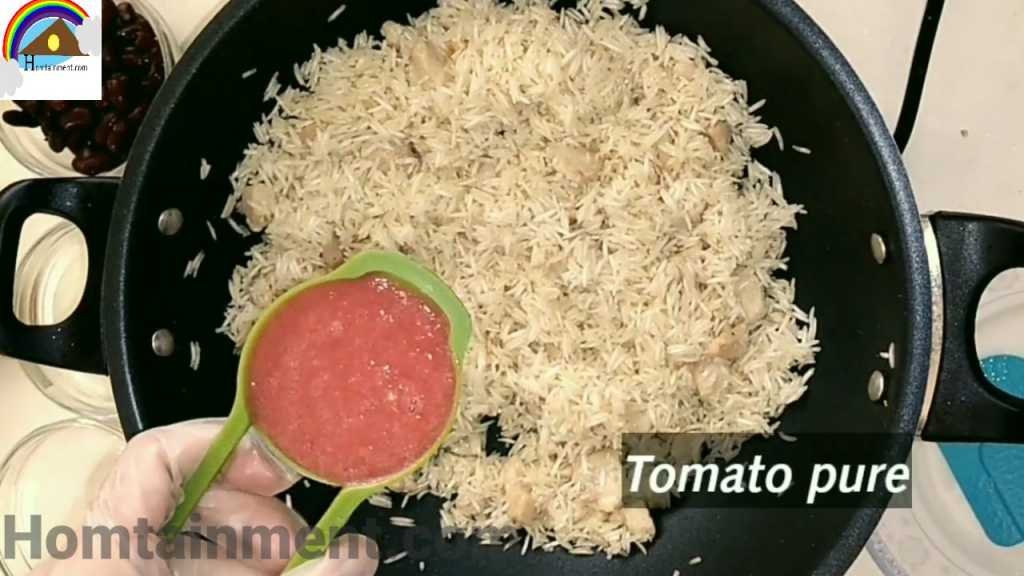 I am using homemade. we can make Tomato Puree buy boiling tomatos for 5 minutes remove from boiling water then add in ice cold water. Skin can be removed at this step. Removal of skin is optional. Now remove from water and blend with Skin and seeds.
The boiling of sweet corn, green peas and Red beans is simple, just add water to boil until tender. Don't forget to add salt half tbsp and sugar 1 tsp in boiling water.
I usually boil Strain and freeze in large quantity So I can later use for quick cooking of different recipes. That always saves me for instant cooking.
Paprika Powder give a tempting red color but not spice. If you don't like spicy food then Mexican Rice is the best and healthy choice for your dinner.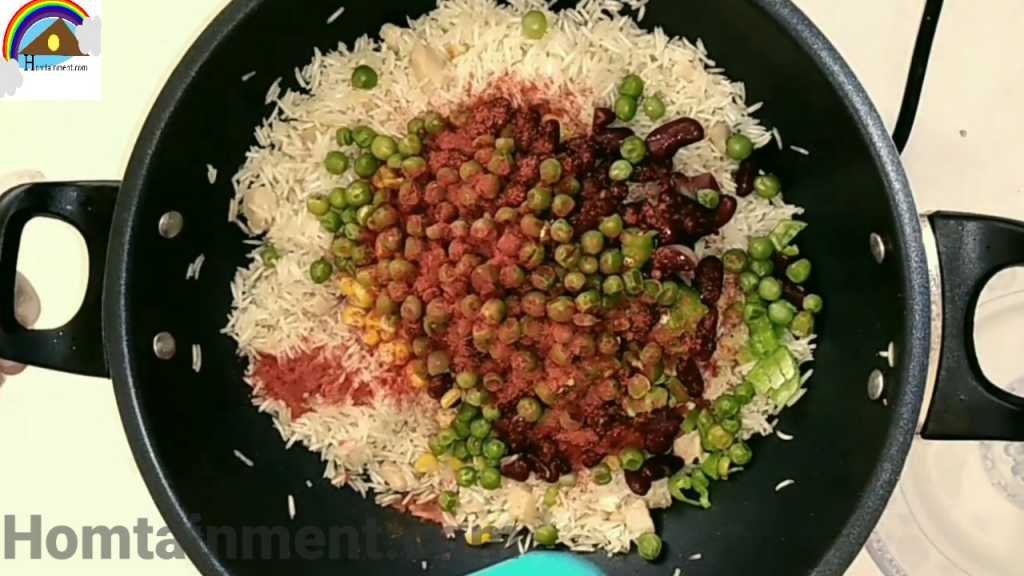 Use of lemon juice give this recipe a twisting flavor also make this fibrous food digestible.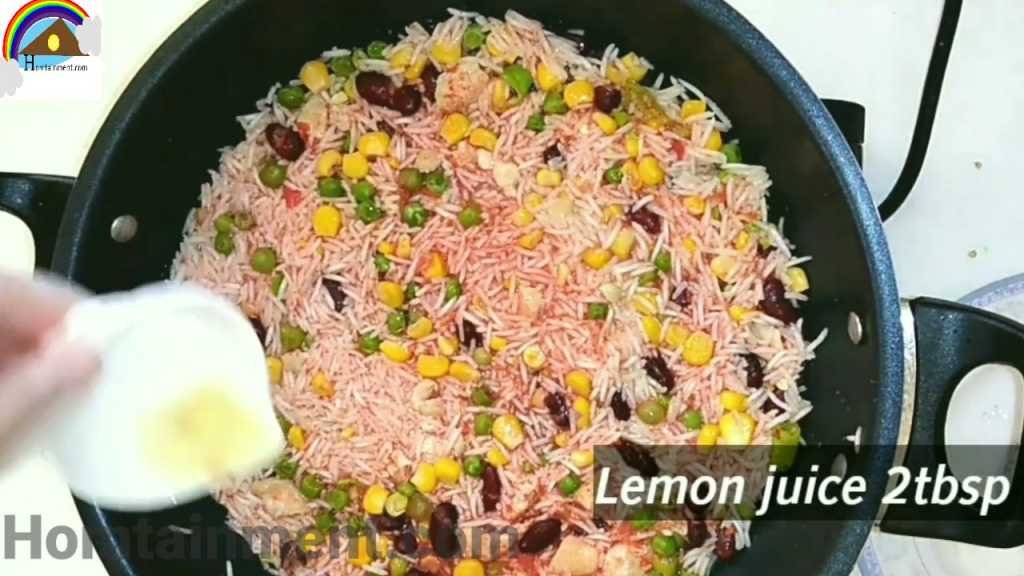 Ingredients use for Mexican corn rice:
Rice
Rice should be good quality long grain rice for aroma nd flavour but brown rice or any other type of rice as healthier chice. Wash throughly. It is staple food and inclusion of this to beans and corns make this flavourful and colorful dish a complete meal.
Vegetables and beans
we are using garlic, tomatoes, green chillies, peas, sweet corn, and Red beans. We can also use chopped green, red bell pepper and jalapeno pepper. I am using fresh organic vegetables for better taste and essence.
Meat
Addition of chicken cubes make this recipe really tasty. We can also use thinly sliced sausages. This meal can prepared without it. This is optional and its upto you. Better to remove chicken for your vegan friends. If we are not using chicken we just remove this step and rest of the recipe will be the same.
Fats
Oil can be replaced by ghee or butter
Spices
In this recipe not so many spices used. Only salt and paprika powder is used.
Mexican Rice with corn
Mexican Corn Rice is one of delicious, nutritious and easy mexican rice recipe in which we use chicken, rice, green Peas, Red bean and sweet corn. If you already Prepared or boiled ingredientingredients it can be Prepared in 40 min Only.i
Ingredients
¾

Cup

vegetable oil

250

g

Chicken Cubes

I ½

tbsp

Salt

I

tbsp

garlic paste

250

g

Rice

basmati

1/2

cup

Tomato Paree

I

cupp

Sweet Corn

boiled

I

cup

Red Beans

boiled

I

cup

Greene peas

boiled

1/4

cup

green chillie

3

cup

water

2

tbsp

Lemon juice

I

tbsp

paprika Powder
Video
Nutritional information of Mexican rice with corn and beans.
We get about 30g of protein and 4g of fats in each 2 ounce of chicken that contains 90 calories.
The oil used in each serving is 50g that gives approximately 150g of calories. According to USDA 1g of Fat provides 9 calories
Rice in each serving contains 20 grams of Carbohydrates with vitamins and minerals. Basmati rice is healthier than other varieties as it contains the lowest arsenic content. In each serving, rice provides 2.5g of protein and 25g of potassium while less than 1g of fibre and sugar.
Peas are a good source of energy. They provide minerals, vitamins and antioxidants like Folic acid, B complex, C, K, phytosterols, calcium, iron, copper, zinc and magnesium.
Red kidney beans and corns are a good source of fibre calcium, Vitamin C, iron and carbohydrates plus protein. It is less calorie diet which provides a good combination of carbohydrate and fibre. These carbohydrates stabilize blood sugar and improve the digestive system mobility. It is also a good source of folate, Vitamin B6, Vitamin C, manganese and magnesium.
Green chillies are good source of iron, Sodium, folate, zinc and Vitamin C.
All these ingredients in Mexican rice make it a full complete meal.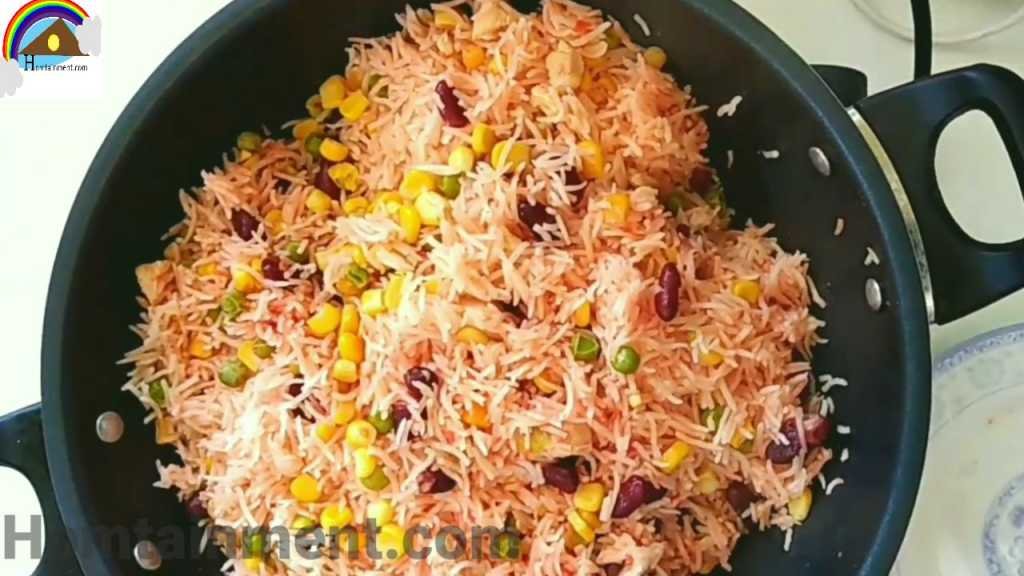 Variations:
We can prepare Authentic Mexican Rice without any additional beans, peas or corn. Only Rice cooked with garlic and tomato puree make it good meal. All beans, peas and corns are optional. Now you can find another variation that is Mexican rice with cheese or cheesy Mexican rice. You can try it. When I tried it tastes got a twist ?.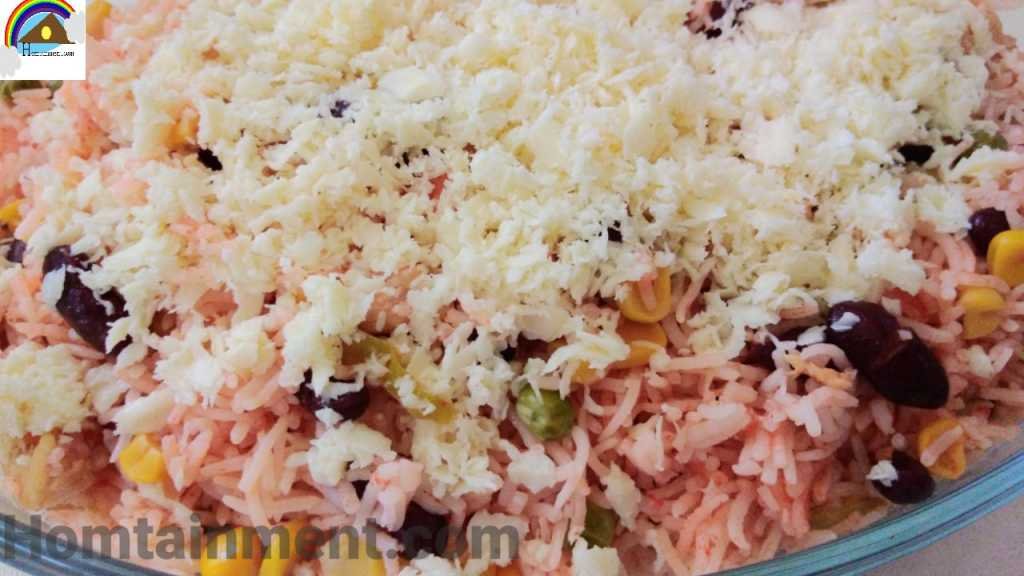 I hope you have enjoyed this reading please do comment and tell us about your opinion.
Disclaimer: All the information stated above is for educational purposes only please consult the doctor if you have any problem.
Enjoy reading! Have a nice day.
If you liked this article, then please subscribe to our YouTube Channel for more video recipes. You can also find us on Twitter and Facebook.